By JB on Jul 15, 2008 in Featured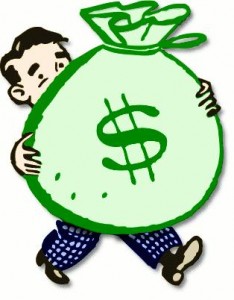 There are countless sites out there which claim that they can show you how to make money blogging online.  Most will tell you how easy it is and many of those will offer to sell you their unique and guaranteed process.  So how do you separate the chaff from the grain so to speak.
That will be the main purpose of this site: to evaluate the options available generating an income blogging.  We'll look at who's doing it right, and what set's them apart. We'll evaluate the tools available and we'll test the techniques designed to bring you enormous amounts of traffic. We'll talk to industry leaders and hopefully share ideas and experience with each other.
In the end, I think we'll find that there are two ways to be successful: hard work and luck.  I'm counting on both!