What is BloggingProject.com?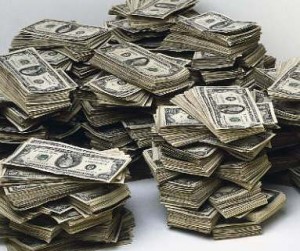 If you are like me, you would love to find a way to spend less time working and more time with your family, or doing the things you love. You've probably spent many hours trying to figure out how you could turn this thing we call the Internet, into way to either replace your current job, or generate some extra cash. And you've probably found that there are countless people out there who are more than willing to show you "EXACTLY" how to do it . . . for only $9.95. Many of these ideas center around the growing popularity of blogging, and this site is an attempt to look at all the various aspects of how to make money online by blogging (or by similar means).
Who is BloggingProject.com?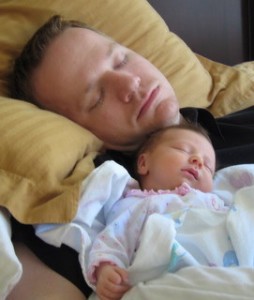 My name is Johnathan, or to many, JB. I been involved in the Internet in various ways for many years. I owned a successful web hosting company, which I sold a few years back in order to be able to spend more time with my family. I still own various web-based businesses in different markets. I'm married with two children and a dog. Our youngest just turned one, so she's still young enough to enjoy taking naps with dad (see picture). I'm the one with the big head in case you were wondering. She hasn't quite mastered html yet, but I'm sure it won't be long.
What am I getting out of this?
That's a good question . . . and it's a question you should ask each time you are presented with information or an offer on the web. I seek to gain three things from this site:

1. I intend to review and test products and strategies for making money on the Internet. This site will offer me a way to organize those thoughts, track my progress and distinguish what works from what doesn't.

2. I hope to develop a community of likeminded people who are interested in learning and contributing. Hopefully this will make us all more succesful and save us from scams looking just to separate us from our money. I hope that you will share your experiences, either in comments, or by submitting your own guest post. Just contact me if you are interested.

3. I hope to make money, which I see happening a few ways. First, I hope that this site will be successful enough to create interest among advertisers. Second, I want to showcase the products and services which I find do truly work. In doing so, I hope you will find value in this and choose to use my affiliate links to purchase or try things for yourself. Finally, I hope that the knowledge gained here will help me (and you) to be successful in other new or existing sites.